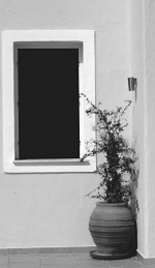 Testimonials

Comments from recent guests:




From Steve in London

My family and I have rented one of the two Villas that are available via Alonissos Villas for the past two years. I have to say that the over all experience was exceptional. Alonissos is the kind of island that leaves you feeling you have 'discovered' something truly special. It has a rustic and unspoilt quality that is extremely hard to find in an age of global tourism. The people are genuinely welcoming and hospitable, the beaches are some of the best you can have across the Mediterranean and the restaurants are wonderful, especially those around the beaches. Dining on local delicacies, overlooking the cobalt blue Mediterranean, under the shade of an Olive Tree is what we're all looking for!

The Villas are perfect for families with children or couples. There is a good amount of space inside. The bedrooms are large, the kitchen diner perfect although we tended to spend most of our time outside. The pool and areas around it are perfect throughout the day. There is a sheltered area that we use for meal times just next to the pool. The views at all times of the day are priceless.

The service from Paul via Alonissos Villas is superb. You will also have help locally from the wonderful Maria. Whether it's a pickup from the port, some 'local knowledge' or just an idea of where to get the best fish - nothing is too much trouble. It's the kind of discrete service that can genuinely be called 5 Star.

I wouldn't hesitate to recommend Alonissos and the Villas. Go, you won't be disappointed.



---

From Julian Zhelyazkov in Sofia, Bulgaria

One of the best locations on the island - simply marvelous.

Easy acces to beaches, town, shops and tavernas.

Incredible local support.

A must.
---

From Mrs Felicity Mc Donald

Our family have returned to Alonissos every year now since 1998 and for good reason.

If you are looking for an unspoiled, unsophisticated place on earth with amazing weather, fabulous swimming, hidden beaches, family owned tavernas with superb quality food, then Alonissos is perfect.

The house has breathtaking views which can be viewed from almost every window in the house, lovely internal spaces and a fabulous verandah and pool area from which you will never want to tear yourself away. In addition, the house is situated between two of the best bays on the island. Our favourite is Tzortzi Gialos whose taverna is owned by a wonderful family and serves some of the best food on the island. We feel we can judge as we have now eaten at most of the tavernas!

If you are lucky enough to come and stay in this wonderful place you will want to keep it a secret from the rest of the world. It is a magical island, an oasis, a place where, like us, you will want to return time and time again.
---

From Sara and Mark Wakefield from Worcester, UK

We've been to many beautiful and exotic locations in my time but you can't beat the Greek Islands for raw beauty - almost on your doorstep.

Alonnisos is truly beautiful island, as yet untainted by wholesale commercial tourism but sufficiently supported to offer a relaxed break for those in need of recharging their batteries with very little effort. And we certainly did, not least because our villa was so fantastic.

With seven of us, spanning three generations, the villa provided more than enough space to give us all our much valued privacy yet still managing to have a homely feel. Whoever designed it obviously spent a lot of time and thought in this respect and it showed.

I will never forget the image of my 78 year old father, sitting peacefully reading his book under the olive tree whilst apparently oblivious to the pandemonium of the Lilo Surfing Championships going on in the pool nearby. Nor the picture of my 20 year old stepson's face when he saw the view from his room. For someone who never usually leaves his bed until lunchtime unless he has to, it was astonishing to find him up before us every morning - simply because he couldn't get enough of it.

And when the sun went down, the place just got better. Swimming under the moon and the stars in a floodlit pool is something else! There are few words other than 'amazing'. It's so nice to find a villa with such a substantial sized pool, where all seven of us could swim without crashing into each other. (Unless we wanted to, of course.) And although there were plenty of places to eat within a stone's throw, some of my fondest memories are of our barbeques on the patio (with such a prestigious built in spotlit barbeque it seemed rude not to use it) followed by a game or two of cards, serenaded by something on the in-house music system. What more could you want?

Thank you for renting us your beautiful villa. It goes down as one of the best family holidays we've ever had and we'll definitely be back for more.
---

From Howland & Joy Blackistion from the USA

Privacy, glorious view, terrific accommodation and personalized service from Paul made our stay at Alonissos Villa a holiday we will remember forever!
---

From Malcolm & Mandy Reddick from the UK

We had a wonderful holiday in your villa in Alonissos. The villa truly exceeded all our expectations, with regard to location, facilities, proximity to excellent restaurants and beautiful weather. Obviously we appreciated all the support given by Maria - hire car, showing us round, recommending wild Greek nights etc!

We would absolutely love to stay there again! We fell in love with the old town and made many friends. My 2 sons came out and they loved the week spent there too.

With many thanks and all best wishes
---

From Peter Handscombe from the UK

We all had a great time - thoroughly enjoying not only the Villa but also the island in general. Everything worked extremely well and Maria in particular was most helpful in picking us up, arranging car hire, helping us arrange a boat trip etc etc - a pleasure to deal with. The view from the Villa is stunning - and the weather was perfect. In summary a great time had by all - many thanks.

Please keep me informed about your availability next year.


---

From Pierre Buecler from France

This mail is to describe the joy and happiness we are all of us. We had a wonderful time in your house I was particular sensitive about the peaceful moments, so its was great you choose for us the villa to enjoy the best my favorite sea view in Alonissos We keep for sure in our mind to come back during a future stay. With the pleasure to talk to you soon.
---

From Dan Thomas from the UK

I have to say we had a fantastic time at the villa and are very tempted to return sometime in the future. The villa was fantastic, very safe and secure. The island was wonderful, one of the nicest Greek islands we've visited (and we've been to quite a few). Needless to say the children loved it as well.
---