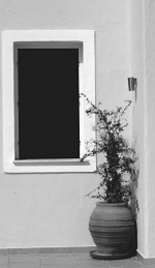 Alonissos in Greece is the northern island of the Sporades Islands group. It is located east of Skopelos.

It is an authentic Greek island mostly known for its incredible natural beauty and its amazing beaches. The waters of the Greek island are considered as the cleanest in the Aegean Sea and have been declared a marine park because they are a breeding ground for the rare species of monk seal, the Monachus Monachus.

The Alonissos of today was given this name during the first years after the liberation of Greece and is not identified with ancient Alonissos. The island during antiquity was called Ikos, while the Alonissos of the ancient Greeks was probably the neighbouring island of Kyra Panagia, to the North.


Alonissos has a stunning and varied coastline with none of the resort development seen on larger islands. Most of the beaches are of white pebbles but there are a couple that are sandy. Some offer shallow bathing and others shelve more steeply. A few beaches offer a taverna in the summer season. Some can only be reached by footpath through the pine forest or by boat but most can be reached by small roads.

The nearest direct flight airport is Skiathos – which is a 1.5 hour ferry or 1 hour (or just 45 minutes with the direct hydrofoil during high season) hydrofoil flight away.